Archive for the 'university of chicago lab school' tag
Dear Jayne Salinger,
We have never met.
You wrote the following brief statement to me via a Facebook message on February 27, 2012:
"Hi Kevin,
I am the director of the mock trial program you attended last week. Thank you for taking such wonderful photos. Unfortunately these photos cannot be made public as the students are minors. And including their names is also not advisable. Can you plesae cease in posting these photos and remove where applicable?
Thank you.
Jayne Salinger
The Bar Association of San Francisco"
You wrote to me because I wrote on February 24, 2012 this article about the 2012 public finals competition for the San Francisco Mock Trial program. I illustrated the article with photographs that I took at the mock trial, including those shown here. You said that because the students are minors that my photographs cannot be made public. This blog is public.
When I first read your message, I wondered if I had done something wrong by posting the pictures. So, I did some searching and found around 89 pictures of the 2011 San Francisco Mock Trial finals, on that program's Facebook page. Presumably most of these photographs are of minors, since the Mock Trial program is for high school students. I presume you are aware of the contents of the Facebook page for the mock trial program that you direct.
I also thought back to my four years as a staff photographer for the newspapers at the high schools I attended — Lab School at the University of Chicago and McAteer High School in San Francisco. The photograph captions typically identified the subjects by first and last name, so I knew that at least back then the practice was permitted.
Today, February 25, 2013, I discovered that student journalists still name students fully, in stories and and captions accompanying photographs, because I found via Google the article Case closed – Mock trial dominates in the high school newspaper published by Lowell High School. This Lowell newspaper article is publicly accessible on the Internet.
Lowell High School won the 2012 San Francisco Mock Trial championship, and later won sixth place in the California competition.
Since my research I conducted after receiving your message indicated I was most likely allowed to post student pictures to my blog, I put aside your message.
I did not reply to you at the time, but I always intended to address your concern.
My plan was to speak with you in person about this matter, at the San Francisco Mock Trials final this year — 2013. My reasoning for meeting you in person was so that you would be able to hopefully directly assess my character.
Last year, as I wrote on my blog, I discovered the Facebook page for the Mock Trial program in San Francisco. I 'liked' the page back then, so I have been getting status updates ever since. Today, I got a status update saying that Round III is coming up. Sadly, unlike last  year, dates and times are no longer listed. Last year the page listed the time and date in the following status update before the trial:
"Congratulations to Lowell and School of the Arts for making it to the final round of the 2012 Mock Trial Tournament! Final round is TONIGHT at Golden Gate University Law School, 536 Mission, Room 2203. Teams from Lowell and SOTA may arrive at 5:45 to set up; guests/spectators may arrive at 6 p.m. to get a seat. The round will start at 6:30. Good luck to both teams!"
I could not find any information anywhere on the Internet about when the finals are to be held this year, which meant I could not meet you in person as I planned to do.
I believe strongly that the Mock Trial finals should be public, and to encourage that, I wrote this post.
Had the finals been public this year, I would have attended again, and I would have found you there and spoken with you at some length, which would have obviated my need to write this post.
My blog post last year was good press, and you should have welcomed the post, and you should further have linked to it from the Mock Trial Facebook page and from the San Francisco Bar Association page for the Mock Trial Program.
Getting press is difficult.
Getting press is important to success in life.
I see that Mock Trial has received almost no press, outside of student newspapers. Student newspapers count, of course, but coverage by unrelated journalists like me is far more credible.
Chuck Rasnikof, a political science teacher at Lowell, sat next to me while I was covering and photographing the 2012 Mock Trial finals. We spoke for twenty minutes, and had a good conversation.
I told Rasnikof how I was invited to the Mock Trial finals by Devon Ivie, an exceptionally impressive high school senior I had met February 22nd. Ivie struck up a conversation with me on the MUNI Metro while she was on her way home after the final practice session for the trial. McAteer High School used to be in the same building where she was attending high school at the time, School of the Arts (SOTA), so we had something in common. She shared with me her plans after high school. She told me about her affection for playing the flute. She told me about Mock Trial, and sold me on the wisdom of personally attending the finals. Finally, she told me her name, which made it easy for me to 'friend' her on Facebook. She accepted my friend request the next morning, before the finals that evening.
After the finals were over, I said hello to Ivie and her real-life lawyer mentor. I asked Ivie to find her teammate Havel Weidner so that I could meet him.
Weidner was a key participant in the trial, and to my ear, played the most significant role in the outcome. I wanted to interview Weidner to confirm my understanding of his closing remarks.
That night I edited the pictures and wrote the blog post, since I knew there would be interest in the pictures. After four hours of concentrated writing and Photoshop editing work, around 3am the next morning I published the post, which I intended to be the first of two posts.
I also posted the pictures to my Facebook account.
Ivie and some of her friends discovered the pictures I posted to Facebook, and there was a flurry of sharing and her friends asking my permission to tag themselves, which I granted.
I suspect that you discovered my blog post through Facebook, since I link to my blog from my Facebook account.
I even got a Facebook friend request from Ivie's friend Christina Rey. I had not met Rey, but I remembered her speaking during the trial. I accepted her request.
Then, about the time you sent your message above asking me to take down my pictures and remove the names, both Ivie and Rey defriended me.
I have not been in touch with Ivie, Rey or any of the other mock trial students since then.
It's extremely rare for people I know that I have met in person to defriend me, and since it happened around the time you wrote to me, that makes me think you or other trial organizers had a hand in that. There was no independent reason I can think of for Ivie and Rey to defriend me, as I had just portrayed them well in front of all their friends and made them 'famous.'
Here is my guess as to what happened:
You saw my Facebook pictures of the trial and the rapid sharing and tagging going on. You found out that I am not connected to the competition. You concluded my picture postings were undesirable. You persuaded Ivie and Rey to question their decisions to share and publicize the pictures, which they probably perceived as 'getting in trouble.' You may have even told them to defriend me, but even if you didn't order them to defriend me, you probably made them feel like they did something wrong and that it was smart to distance themselves from me.
I meet dozens of impressive university students per year, and I end up helping and mentoring a small percentage of them.
I was so impressed with Devon Ivie that I was planning to help her, though I never got an opportunity to offer my help. Thus, it was sad and it remains sad that I have lost contact with her before I was able to speak with her for more than half an hour. I did determine that she warrants my assistance, from my conversation on the metro and from watching her perform very admirably during the trial. She is articulate and impressive.
If my guess as to what happened is true, then I ask that you handle future similar situations much differently.
Students about to graduate from high school are not young children that should not appear on the Internet. Instead, they are nearly adults, probably just months away from adulthood. These particular students are among the most legally savvy minors I have ever encountered. They argued their case exceptionally well.
These students did not and do not need 'protection' from the modern press, of which I am a part. To the contrary, they should be encouraged to solicit press coverage when appropriate.
There were unfilled seats in the auditorium at Golden Gate University where the 2012 finals took place. Those seats should be filled, when possible, with reporters, bloggers and other journalists. I suggest that during Mock Trial you train students to interact with the press. Real lawyers have to contend with the press, since cases sometimes are partly 'tried in the press.'
But even leaving out high profile cases that are partly tried in the press, there is legitimate value in having students try to get bloggers and reporters to attend the finals. For example, consider these benefits:
Learning how to contact and form a relationship with journalists
Learning how to pitch a story
Learning how a published story can help or damage a mission
Publicizing accomplishments for the benefit of university admissions officers, employers and others who will be searching for information on the students for the rest of their lives
Helping schools fund raise from alumni and others by giving schools stories they can point to that demonstrate success of school programs
High school students don't get many opportunities to be featured in the press. When seniors in high school go on to become freshmen in college, the likelihood of coverage in the press temporarily goes down, I fear. Only as university students establish themselves are they likely to be featured in the press. Years pass. Lessons about nurturing the press are not typically taught in university, and time is money, so teach students about the power of the press now, which you still have a chance.
I have been a journalist for years — since I was 13 if you go back to when I joined the newspaper staff for the Midway at Lab School.
Ms. Salinger, your Facebook post to me is the first and only attempt somebody has made to stifle my efforts.
I was and remain shocked.
Thankfully I kept my blog post from February 24, 2012 on my blog, which gets hundreds of viewers everyday.
While preparing this post, I discovered that  you named SOTA student Havel Weidner in your Internet post Mock Trial Coaches Help Students Increase Diversity Pipeline from May 2012, after your message to me.
I find it curious that you feel it is alright for you to name a presumably minor student, but an actual journalist cannot.
Note that I never wrote the second post I said above that I had intended to write. I was planning to write up the actual case, and comment in detail on the performances by the many student participants. That post would have easily taken eight hours to write, but after your discouraging February 27, 2012 Facebook message, I chose to not write the post, as I didn't want to be criticized a second time for my writing. I also didn't want to irritate a bunch of smart lawyers, so I censored myself, for which I am embarrassed. I should have written that post. I cannot write it now because I have forgotten too many details to write a quality article.
I acknowledge that I make a lot of guesses in this post. I apologize if I have guessed incorrectly. But even if I missed the mark on exactly what happened and when, my advice that you should encourage press coverage of the Mock Trial finals stands.
The performances I observed at the 2012 Mock Trial finals were the most impressive performances I have ever seen by a group of high school students. That what used to be McAteer High School is now churning out students so impressive gives me hope for humanity. McAteer was a dreadful and simply awful school, and it's only through my attendance at Lab School earlier that I am able to write this blog.
The San Francisco Unified School District should be promoting Mock Trial as well. The district gets beat up in the press, and Mock Trial is so good that it should be featured prominently in the district's public relations efforts.
According to Facebook, Devon Ivie is friends with Jasmine Lee Lee, a freshman at University of California Berkeley. Lee also graduated from School of the Arts. I met Lee in January, as she is the co-founder of an Internet startup headed by my friend Iskander Rakhmanberdiyev. I mentor Rakhmanberdiyev, and Lee has watched me advise Rakhmanberdiyev and others. I mention this news, which I only discovered today while writing this post, to give you a sense as to who I mentor and about what subjects I can advise.
If you or anyone organizing the mock trial did not praise Devon Ivie for her outstanding work in getting me to cover the 2012 San Francisco Mock Trial finals, then please contact her and heap some praise upon her – in writing and by phone if you can spare a moment.
From where I sit, Ivie is a rising star, and her outgoing nature that led her to strike up a conversation with me should be strongly and repeatedly encouraged, for that nature will bring many successes to her in life.
Thank you for reading this and please appreciate I am a huge fan of the success that is Mock Trial. That evening a year ago was one of the highlights of 2012.
Kevin Warnock
PS – My advice for Jayne Salinger applies everywhere impressive adolescents are found. It is wrong for society to try to 'protect' people like these students by keeping their names and pictures off of the Internet until they become adults. For better or worse, the Internet is like a credit report, only more important. People perform searches on other people, and they always will. If new adults have no report because they have no presence on the Internet the day they turn 18, that harms society. Of course, young people need to be educated about the perils of the Internet as well. People should not post material that reflects poorly, since such material has a tendency to last forever. These students at Mock Trial were likely putting their very, very best foot forward, which makes my blog posts about them ideal early installments for their Internet 'reports.'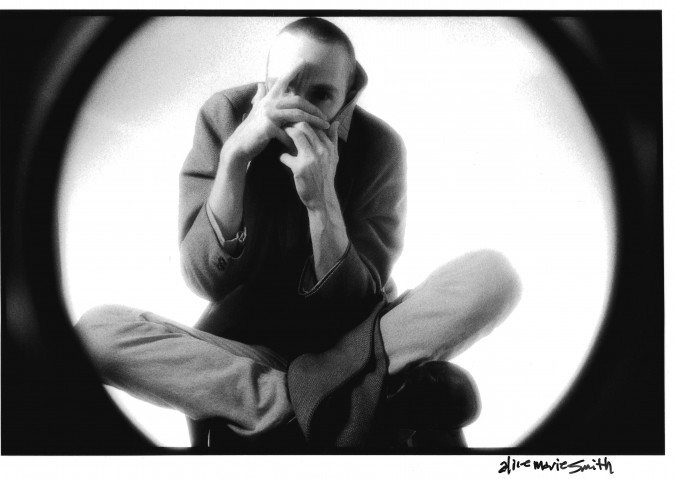 When I was 23 years old and a student at Brooks Institute, the scam for-profit photography college in Santa Barbara, California, USA where I spent three wasteful years, I had the incredible fortune to be photographed by one of the few students I thought was a good photographer.
Alice Marie Smith was not only the most attractive woman at Brooks, but her work stood out.
I had a crush on Smith, but I was too shy to do anything about it.
My how my life has changed over the years — my shyness has evaporated, and I can now approach even the most beautiful women wherever I encounter them, even at the grocery store or on the street or on public transportation.
I don't recall how Smith asked me to model for her, but I do remember it was her idea — I did not ask her to photograph me. I was actually very surprised to be asked, since she was not in my class and we didn't know each other well.
We did the shoot one evening in one of the deserted on campus school studios. That the studios were deserted in the early evening should tell you something about Brooks Institute and its students. A real educational institution would have been humming with activity well into the night like I routinely see at University of California Berkeley, where I volunteer.
Smith used a 35mm camera with infrared film, something I never tried, and something Brooks should have insisted every student try.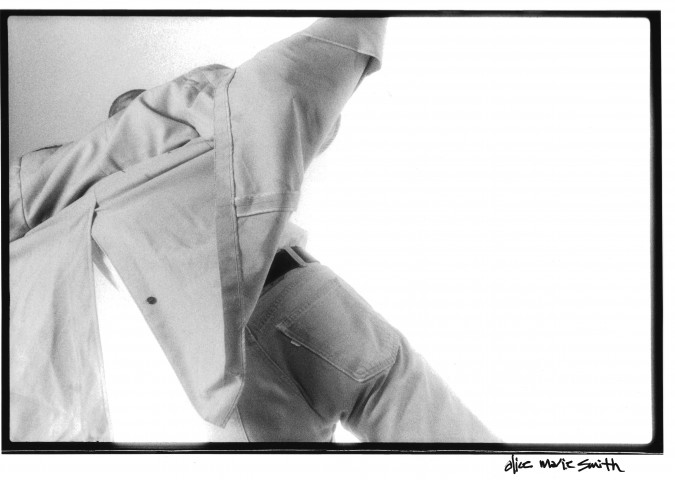 Smith gave me three lovely signed 11 x 14″ fiber based gelatin silver prints. I have kept these prints safe all these years, and yesterday I scanned them to present to my readers. The images are in perfect condition. I scanned these prints at between 300 and 600 dots per inch. Click on the pictures to see them at full size. You can see the distinctive grain pattern produced by 35mm infrared film.
In the second picture above and the picture below, I am wearing a green wool army surplus trench coat. My head is nearly completely shaved, as I was going for the punk rock — but not skinhead — look at the time.
In the first picture above I am wearing a Burberry brand tweed trench coat. This coat was surely quite costly new, probably over USD $1,000 in today's dollars, like this one sold by Bloomingdale's department store. I bought my Burberry coat at a thrift store for pennies on the dollar.
While at Brooks I took a self portrait of just my legs and feet, with a wingtip shoe on one foot and a combat boot on the other. I still have my feet in two worlds as you can learn from my writings on this blog. See that self portrait at the bottom of this post. This is also a scan of a silver gelatin fiber paper print. I still have the original 4 x 5″ negative, but I don't have a film scanner. I do plan to scan many of my negatives once I get a scanner — I have hundreds of publication ready shots from when I shot film, and since many of my best shots were taken with a large format view camera, I will be able to present some very high resolution images.
Keep in mind that infrared film produces a dramatic but inaccurate rendition of subjects. These pictures make me look severe, but in reality I was not. I was fresh faced and cute back then, which was a good thing or I wouldn't be so youthful looking today.
If you are considering attending a private for-profit art school, I implore you to forget it!
If you are already a student at a for-profit art school, drop out today without giving them another penny, and consider your already paid tuition the cost of a valuable life lesson.
If you have no idea what art school is like, watch the movie Art School Confidential, written by Daniel Clowes, who went to Lab School a couple of years ahead of me. I didn't know Clowes while we were both at Lab, but I have met him several times, since he's married to the cousin of my friend Mariana Cartwright.
I dropped out of University of California Los Angeles to go to Brooks — perhaps the biggest mistake of my life. It was such a mistake I periodically consider resuming my education there. Since I withdrew following the rules, I can resume classes at any time by filling out a one page form, according to a University of California admissions employee I am friends with. What's keeping me from going back is that I am busy starting a new Internet company, and I just don't have the time to spare right now. Once I establish my new company and I can turn over  management to employees, then I will probably go back. I hope that I go back. The energy I feel when I am on the UC Berkeley campus is infectious, and I am sure I would now appreciate UCLA far more than I did as a painfully shy 17 year old.
I did make some good friends at UCLA, including Jennifer Babineaux, who asked me to be her roommate our second year. I sure wish I had taken her up on that kind suggestion, for she probably would have talked me out of Brooks. Babineaux earned a 3.96 grade point average in high school, and is exceptionally smart. Babineaux got an MBA and later became Dr. Babineaux once she completed veterinary school at University of California Davis.
While I think of myself as a smart guy with a fair amount of wisdom, I know little compared to both my parents and my brother who got solid liberal arts educations and then went on to earn advanced degrees. My few years of education from a poorly regarded art school is laughable by comparison.
I believe I turned out shockingly well given my curtailed studies, and for this reason I can say conclusively that college or university is not a requirement for success.
Peter Thiel may be on to something — time will tell.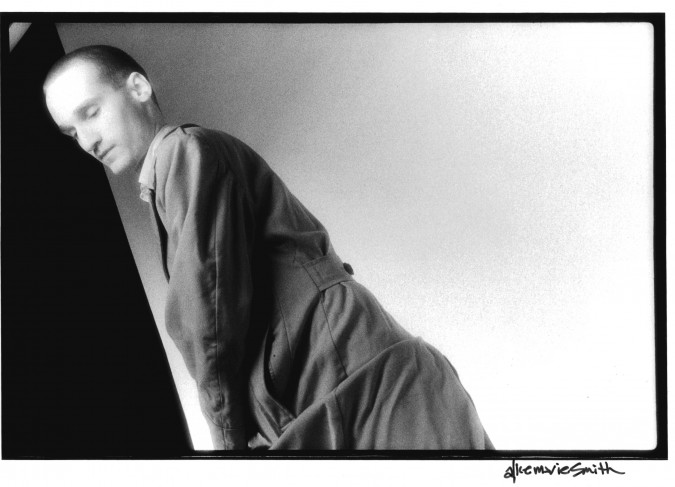 I have become a moderately good photographer, but that is not something Brooks may take credit for because my major was Color Technology, not portraiture or fashion. I taught myself how to photograph people well by taking tens of thousands of pictures after the per exposure cost of photography dropped to near zero with digital cameras. You can do the same. Taking good pictures of people is more a function of communicating with people, not technical details. Brooks spent almost no time emphasizing the interpersonal aspects of being a photographer. Frankly, their education was shameful, and I am glad they have had to pay millions in fines for their transgressions.
My neighbor Kevin Lee didn't go to art school but he has established himself as a well paid and competent professional photographer, with an elite client list and a collection of camera equipment that is world class. He's in his early 30s and has a long career ahead of him, without the crushing cost of an art school degree.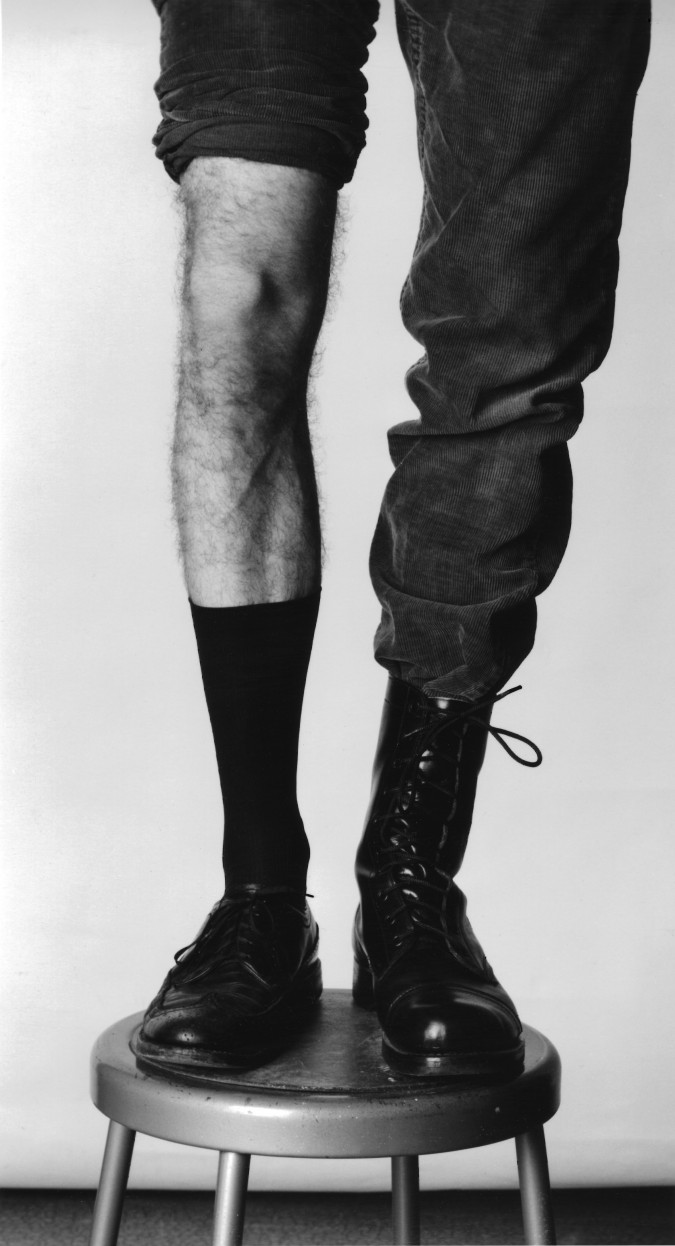 Last evening, April 6, 2011, I attended a get together for friends and alumni of University of Chicago Laboratory Schools. There were people there that graduated from Lab in 1960. This was not a class specific gathering, so many years were represented among the approximately 75 guests. I was the only attendee from my class, sadly. The last time I attended one of these gatherings, my friend and classmate Harry Bims was there. Bims is a fellow tech entrepreneur, which gave us even more to talk about.
The venue for the event last evening was the elegant home of class of '75 alum Pamela J. Joyner in San Francisco, California. Thank you to Joyner and her husband Fred Giuffrida for opening their home.
David W. Magill, the Director of Lab School, spent some time telling the group about the changes underway on campus. The most striking news is that since the University of Chicago is growing so rapidly, there are no longer enough spots at Lab School to accomodate the children of University professors.
University of Chicago recruits top professors by promising them that their kids can attend Lab School. Some children of new professors are now placed on the Lab School waiting list, which Magill said has not ingratiated him with the deans he has to deliver the bad news to. As a result, Lab School is physically increasing the size of its facilities. The University gave them an unused building close by the current Lab campus. This unused building is now being demolished. In its place will be a stunning early childhood campus for nursery school through 2nd grade students. The space on the primary campus now used for those students will be recaptured such that the primary campus will be able to accomodate increasing the high school class size by about 100 students. This will mean that all University affiliated students will be guaranteed a spot, which should make the department deans happy.
The Laboratory Schools contributed more to what I've accomplished in life than any other single contributor. I am grateful I am the son of a University of Chicago professor, which enabled me to attend the Lab Schools.
Magill and I talked at length. I had met him at the last such gathering I attended, about 6 years ago. I was pleased to learn from Magill that middle school students are taught cooking and must know how to cook a meal before they can graduate from 8th grade. This was not a requirement when I was a student there. The only hard requirement was that we all had to know how to swim.
When I heard there is no more general shop class, Magill said it was impossible to find a suitable replacement teacher after the long time teacher retired, so they abandoned the program. I expressed my extreme unhappiness about this sad condition. He said they have plans to add wood shop, which is a great start. But I remember vividly using a sheet metal brake to bend sheet metal into a tool box, which I still use. That's not part of what I consider wood shop, but it was an important part of my education. The sheet metal brake had a material width capacity of 8 feet — something noteworthy to me now because the brake at TechShop can only accommodate 4 foot wide material, and I need a brake to bend 5 foot wide material, since my RTS bus conversion is built in 5 foot wide modules. It's been a while since I was in middle school, but I can remember that sheet metal brake like I saw it last month.
Had I not had experience with quite a few different wood and metal working tools in middle school, I doubt I would now be a member of TechShop. I doubt I would have complete confidence I can create a super green bus conversion. I doubt I would be considering starting a green housing venture.
Teaching students to cook and to build things are critcial skills, and I hope Lab School expands its teaching in these areas as quickly as practical given its many other priorities.
Finally, I was fortunate to meet Beth Wittbrodt, Director of the Lab+ Campaign. The Lab+ Campaign is raising money for the early childhood campus that will allow the entire school to expand in size. Wittbrodt sought my opinion about how to reach out to alumni most effectively. I gave her my best thinking on the subject, and I found her to be quite impressive and thoughtful. Her first job after school was to personally author 1/3rd of an almanac several inches thick published by one of the most well known publishers in the country. She was 26.
Slate, the online newsmagazine originally funded in part by Microsoft, March 16, 2011 published an article about why there is so little looting now in Japan, following the March 11, 2011 9.0 earthquake and resulting devastating Tsunami.
I don't know if the articles claims are true, and I won't sumarize the article here, as I would prefer you give Slate the traffic and read the full article at their site, here: Stop, Thief! Thank You.
However, I do want to call your attention to the part of the article that says that in Japan parents train their children to return property that's been lost by its owner. How? It takes a bit of effort, but I know it can work, and I recommend you do this with your children.
If a child finds a coin on the street, the parents will take the child and the coin to a police station and have the child turn in the coin to the police. If the owner doesn't claim the coin within six months, the coin is returned to the child to keep. According to the article, parents and police take this training exercise very seriously.
How do I know it can work? Because my own parents did this with me when I was 9 years old. We were living in London, England at the time. One day I found a 5 pound banknote in the gutter. I think the pound was worth about USD $2.50 then, so this bill was worth about $12.50. But I was 9 years old, and my allowance at the time was probably 25 cents week, so this bill represented a fortune. I was elated to have found it!
My parents cooled my spirits when they told me I would have to turn it in the the police! I recall that we went to the police station and turned it over. Like in Japan, I was told I would get the money returned to me in six months if nobody claimed it. Of course, nobody claimed it, and half a year later my parents somehow got the money from the police and gave it to me.
This was a lesson I never forgot, and I love my parents for teaching me so well.
I know plenty of people who should know better that never learned this lesson, and will pocket anything of value they find. I know people who accepted overpayments from their employer without a word. This was not a few dollars, but thousands of dollars! I know people who would not send a bill back at a restaurant for revision upwards if an item was left off. I know people who will keep any change a cashier returns to them in excess of the proper amount due. I'm certain that everyone reading this knows people like this as well.
I remember when I was about 12 years old and was a student at University of Chicago Laboratory School. I'm told that this is one of the finest schools in the United States, and many of the students come from privileged backgrounds. The father of one of my classmates is a justice of the Supreme Court of the United States, for example. The mother of another classmate will probably win a Nobel Prize, my mother tells me. This student's mother was featured in a long article about her life in The New Yorker magazine last year, to make the point she really has a shot at such an important prize.
In gym class, our lockers were arranged in alphabetical order, so my locker was near that of my friend Vincent Webster. One day he forgot to put his wallet in his locker and I found it. I returned it to Vincent or to the school authorities. Vincent got his wallet back and the whole class somehow learned I had done this. Believe it or not, I got teased and several of my classmates criticized me for not keeping it! I don't think there were any poor students in my class. Many of my classmates have gone on to do important work in life. Nobody at this school 'needed' whatever could have been in Vincent's wallet.
Never once did I consider keeping Vincent's wallet. Vincent was my friend, but even if he were my enemy, I still would have returned his wallet.
My parents raised me well, and I am sure my honesty has been noticed and appreciated by the good people I've encountered in life. This is not to suggest I've never done anything I'm not pleased with in life, or have never made a decision that looks bad in retrospect. But I have really gone through life guided by an exceptionally strong moral compass.
If you cheat, stop, apologize and go back and make it up.