Archive for the 'Brian Chesky' tag
On July 30, 2011 I wrote a long post about Airbnb. I used to be an active Airbnb host so I'm still on their email list. On August 1, 2011 I received a lengthy email from Airbnb co-founder and CEO Brian Chesky, which I reproduce in double quotes at the bottom of this post.
Starting August 15, 2011 Airbnb will offer hosts a USD $50,000 guaranteed against property damage done by guests that book their stays via Airbnb. This is generous, and much more than I suggested in my July 30th analysis and discussion. I had suggested Airbnb cover the homeowners' or renters' insurance deductible, which is likely to be much, much lower than $50K.
[ad#Google Adsense-1]
I applaud Airbnb for their generous guarantee, which should reassure nervous hosts that they take on little risk by being a host.
I predict this mess will blow over but that Airbnb will benefit from this small scale incident.
What Airbnb needs to loose actual sleep over is a host being killed by a guest. I hope they'll take some of the suggestions I wrote up on my July 30th blog post to help guard against that. I pray Airbnb never has to confront a guest killing a host or a host killing a guest. One of the best ways to avoid either situation is to take steps now to make both scenarios less likely.
I'll expand on my thoughts I wrote in my July 30, 2011 post by saying that the phone apps I suggested could be used by guests to send the identification of the host to Airbnb. I had written that the reverse should happen, but while writing this it occured to me that guests might be concerned about their hosts.
If both sides know their IDs are securely on file at Airbnb before anybody goes to sleep, everyone should sleep better, including the CEO of Airbnb.
Here's Chesky's email, from start to finish:
"Last month, the home of a San Francisco host named EJ was tragically vandalized by a guest. The damage was so bad that her life was turned upside down. When we learned of this our hearts sank. We felt paralyzed, and over the last four weeks, we have really screwed things up. Earlier this week, I wrote a blog post trying to explain the situation, but it didn't reflect my true feelings. So here we go.
There have been a lot of questions swirling around, and I would like to apologize and set the record straight in my own words. In the last few days we have had a crash course in crisis management. I hope this can be a valuable lesson to other businesses about what not to do in a time of crisis, and why you should always uphold your values and trust your instincts.
With regards to EJ, we let her down, and for that we are very sorry. We should have responded faster, communicated more sensitively, and taken more decisive action to make sure she felt safe and secure. But we weren't prepared for the crisis and we dropped the ball. Now we're dealing with the consequences. In working with the San Francisco Police Department, we are happy to say a suspect is now in custody. Even so, we realize that we have disappointed the community. To EJ, and all the other hosts who have had bad experiences, we know you deserve better from us.
We want to make it right. On August 15th, we will be implementing a $50,000 Airbnb Guarantee, protecting the property of hosts from damage by Airbnb guests who book reservations through our website. We will extend this program to EJ and any other hosts who may have reported such property damage while renting on Airbnb in the past.
We've built this company by listening to our community. Guided by your feedback, we have iterated to become safer and more secure. Our job's not done yet; we're still evolving. In the wake of these recent events, we've heard an uproar from people, both inside and outside our community. Know that we were closely listening.
Today we are launching a new safety section of the website (www.airbnb.com/safety) with the following offerings:
Airbnb Guarantee
Starting August 15th, when hosts book reservations through Airbnb their personal property will be covered for loss or damage due to vandalism or theft caused by an Airbnb guest up to $50,000 with our Airbnb Guarantee. Terms will apply to the program and may vary (e.g. by country). This program will also apply retroactively to any hosts who may have reported such property damage prior to August 1, 2011.
24-Hour Customer Hotline
Beginning next week, we will have operators and customer support staff ready to provide around the clock phone and email support for anything big or small.
2x Customer Support Team
Since last month we have more than doubled our Customer Support team from forty-two to eighty-eight people, and will be bringing on a 10-year veteran from eBay as our Director of Customer Support next week.
Dedicated Trust & Safety Department
Airbnb now has an in-house task force devoted to the manual review of suspicious activity. This team will also build new security features based on community feedback.
Contact the CEO
If you can't get a hold of anyone or if you just want to contact me, emailbrian.chesky@airbnb.com.
We've also added several other safety-related features to strengthen the trust and confidence of our community:
Safety Tips
Suggestions for both guests and hosts on how to utilize our tools to better inform your decisions.
Verified Profiles
Our updated user profiles chronicle their public history on Airbnb, giving you more insight than ever about a potential host or guest. Along with standard social information, you'll also see if a user has verified their phone number, connected to their Facebook account, and whether the majority of their reviews are positive or negative. And as always, you can read their reviews and references.
Customized trust settings
We now give hosts the ability to set custom trust parameters for bookings; those who don't meet the specified requirements will be unable to make a reservation. Selections for Trust Settings include: verified phone numbers, profile descriptions, location information, with more coming soon.
Product suggestions poll
Have more ideas on improving safety? Now, you can submit and vote on the best ideas through our new product suggestions poll.
Many more product updates will be released in the coming days. In addition to these new features, there are safeguards already in place to protect the community. These include over 60 million Social Connections, private messaging to screen before booking, a secure reservation and payment system and transaction-based reviews. We also provide verified photographs, fraud detection algorithms, and flagging capabilities.
These steps are just the beginning. Improving the safety and security of our system is ongoing. Although we do have these measures in place, no system is without some risk, so we remind you to be vigilant and discerning. As a member of the community, you have invaluable experience that we hope to draw upon to improve our system. If you have any constructive ideas or feedback, please share them with us at www.airbnb.com/safety.
What's made us proud during this trying time is the response of our community. Emails of support to EJ poured in; many hosts offered her a place to stay in their homes. It's been inspiring to see that Airbnb can really bring out the best in people. Like Airbnb, the world works on the idea that people are good, and we're in this together.
When we first started Airbnb, I told my mom about our plans for the business and she said, "Are you crazy? I'd never do that." But when I told my late grandfather he said, "Of course! Everyone used to stay in each others' homes." We're bringing back this age-old idea with new technology. Now each day, you and the rest of the community are creating meaningful connections around the world.
Thank you for being part of Airbnb.
Sincerely,
Brian Chesky
CEO, Co-founder
Airbnb
brian.chesky@airbnb.com"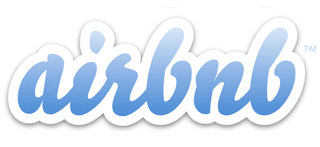 Airbnb, formerly Air Bed and Breakfast, is in the news this week.
According to news reports like this one on TechCrunch.com, a host's home was ransacked by a paid guest. Apparently this is the first time this has happened, even though Airbnb says their site has arranged over 2 million nights of stays.
If this is the worst that's happened in 2 million nights, that sounds like a better record than hotels and motels likely have. I suspect that the rate of guests being actually attacked in a hotel is higher than 1 in 2,000,000, though I have no facts to back up that hunch.
There is controversy about what happened, with Paul Graham, the founder of Y Combinator saying the host may be lying. I don't know what did or didn't happen, and I'm not taking sides here.
Here are some more links to stories about the controversy:
The Airbnb Horror Story Continues
On Safety — A Word from Airbnb
Airbnb Responds to User Horror Story
I will share my experience with Airbnb below.
I was an Airbnb host in 2009. I made about USD $800.
I offered the living room in my detached San Francisco house at USD $40.00 per night. I had a lot of takers, and I absolutely loved being a host. It was a highlight of that year. I got to meet so many interesting travelers, including guests from France, Czech Republic, Austria, Japan, Oklahoma and even San Francisco.
I never felt unsafe even though I hosted groups as large as four people.
I increased my feeling of safety by installing an electronic deadbolt. I assigned a new door code for each guest or group of guests, and I deleted the code when they departed. So nobody retained access to my house after their visit.
I also made a copy of the government issued identification documents of each guest, and I locked these copies in a safe and scanned them and emailed them to myself. So even if a guest burned down my house, I would be able to give the authorities copies of the IDs of my guests.
I would guess that the person who allegedly had their apartment ransacked didn't make a copy of the ID of their guest. I think AirBNB should instruct hosts to do so. After all, hotels and motels in the US are required to ask to see your ID, so guests are trained to not think anything of such a request. I've been asked for my passport at all the hotels, motels and youth hostels I've stayed at outside of the US, so I suspect there is a law requiring such requests almost worldwide.
I suspect that people are less likely to ransack a place after they've had their ID copied by the host.
One of the most interesting guests I had in 2009 was a guy who arrived by motorcycle from his San Francisco apartment. He stayed the night but didn't shower in the morning. He went home for that, I guess. Why did he stay here, alone?
Airbnb was considering hiring him, and part of the hiring process required that applicants try the service. He was very talkative, and since we were both in the Internet field, we had a lot to talk about. I recall Airbnb had fewer than 10 employees at the time. I could tell Airbnb was a great company on its way up, up, up. What a business model — I recall they collect 20% of the rental price for playing matchmaker and escrow agent.
According to recent news reports, Airbnb recently closed a USD $112 million dollar venture capital investment at a valuation of USD $1,300,000,000 (sic). If that guy that stayed with me for a night got hired, he's likely now worth millions on paper. I'm happy for him.
Here are some links to articles about Airbnb:
AirBNB Could Have More Rooms than Hilton by 2010
My Ultimate Bachelor Pad on AirBNB
I know two people who used Airbnb to book a multinight stay in an apartment in Paris, France. They got the entire place to themselves. I saw pictures and the home was charming and simply lovely. There was no elevator and there were six flights of spiral stairs to climb, but I bet those stairs made the place particularly memorable for the travelers. I am not criticizing Airbnb or Paris for the stairs. I really believe that charming old buildings help their occupants form strong memories. It was probably a pain to lug suitcases up six flights of stairs. But as those memories fade, I believe the fond memories of the apartment will remain, and that even 50 years from now those travelers will fondly remember their cute Paris apartment, but they won't remember any of the corporate hotels they stayed at back then, no matter how costly or opulent.
I was inspired to become an Airbnb host by my brother Andrew Warnock. On his honeymoon with his wife, they booked an apartment in Prague, Czech Republic by visiting a booking booth in the Prague central train station. He said the apartment was really great, and that he would repeat the experience.
Now, back to the Airbnb property damage controversy. AirBNB is worth more than a billion dollars now. They are famous. They are targets, and they'll need to deal with that, sadly.
I can easily see a situation where hosts stage a trashing of their home, hoping to get new housing, courtesy of a rich and well liked startup. I would think that Airbnb will ultimately decide to require hosts to email them the IDs of guests on the day of checkin. This will allow Airbnb to be a central repository of the identification documents, and will help greatly if a host is ever hurt such that they can't point the authorities to the location of the IDs. Airbnb already stores the credit card details of its guests, so storing their IDs should not raise the eyebrows of well intentioned guests. However, it should greatly alarm poorly intentioned guests.
With the widespread adoption of smart phones with cameras, hosts can photograph and send photos by MMS or email. If it's decided such systems are not secure enough, Airbnb could write a set of phone apps that would use the camera to take the picture. Then, the apps could encrypt the picture and directly connect to servers at Airbnb. In this way, the sensitive ID documents could be securely transmitted to Airbnb while bypassing the Internet's open email infrastructure.
Again, I don't know what happened in the current ugly situation in the news. If the host's home was ruined by a guest, then perhaps AirBNB should pay the deductable for any insurance the host carries. I do think that AirBNB shouldn't be fully on the hook for all the damages, because that's what renters' or homeowners' insurance is for. What if a guest accidentally burns down an apartment building by careless use of candles or the stove? Should AirBNB have to spend millions to rebuild an apartment building? I don't think that's fair or just. The terms of service should require that hosts carry suitable insurance as a condition of being a host.
I'm sure all these issues will get worked out. I met one of the founders of Airbnb in 2009 when he came to my house with his camera and tripod to take pictures for my profile. When he learned I already had pretty good pictures on my profile, he didn't take any and we used his time at my house to talk about Airbnb. I had a good feeling about him, and I suspect if his other cofounders are similar, that the company will come though this situation stronger. The founders of Airbnb are Nathan Blecharczyk, Brian Chesky and Joe Gebbia. I can't remember which founder came by my house.
I have a website for my house where you can see the pictures I used when I was an AirBNB host.
I continue to be a huge fan of Airbnb and I hope to again be a host. The reason I am not a host right now is I have four young female roommates sharing my house as tenants, and it just doesn't seem nice to ask them if I can allow random strangers to share their bathroom, as much as I think it's safe.
Disclosure: I am friends with Sam Angus, a partner at law firm Fenwick & West LLP. Angus represents Airbnb. I haven't had any contact with Angus about this controversy.