Archive for the 'Apple Inc.' tag
Yesterday, Thursday, September 20, 2012, I attended the 40th anniversary party for the law firm Fenwick & West LLP at 801 California Street, Mountain View, California USA 94041.
My friend Sam Angus is a partner at Fenwick & West, and it was through him that I received an invitation.
I brought my camera but did not take it inside. This was a private party, and it didn't seem right to attend as a blogger, which I typically do when I attend public events.
I did set up my tripod after I left and took this time exposure at dusk of the outside of the building. You can see the party through the front door. Click on this picture twice in delayed succession and you may be able to recognize the faces of the people by the door. You can certainly see the welcome sign on the stand outside the front door.
Fenwick's chairman Gordon K. Davidson addressed the celebrants and shared some stories from the early days of the firm.
My favorite story was about Apple, Inc.
Fenwick's first big client was Pioneer, the maker of entertainment electronics. I owned a Pioneer SX-1280 receiver from that era, though I bought it used for USD $100 years after it was manufactured, from my friend Dean Hinton. New it was over $1,000, far beyond my budget at the time. That receiver cranked out 185 watts per channel and weighed more than I did.
Pioneer engaged Fenwick to sue retailers for discounting its products, a type of lawsuit that was allowed back then.
One day Steve Jobs and Steve Wozniak came into their offices to incorporate their fledgling company Apple Computer. This was in the Apple I days — very, very early.
Founding partner Bill Fenwick had the good sense to take on Apple Computer as a client, and, I learned while researching this post, that Bill Fenwick did not charge for the incorporation work because he believed that Jobs and Wozniak couldn't afford it.
I introduced myself to the hosts. I had a conversation with now retired founding partner Bill Fenwick, who asked if my father is John Warnock, the co-founder of Adobe Systems. I also spoke with current Fenwick & West chair Davidson. Both men were very gracious, and made me feel welcome. I can see how they were able to build a law firm that has become so well regarded.
Fenwick & West is one of the premier law firms in for technology companies.
I saw Dotty Damon Hayes, the mother of a friend, but she apparently departed early and I missed my opportunity to say hello to her again, which I regret.
The food, music, surroundings and guests were first rate. The Fenwick & West offices are understated and elegant. I was particularly impressed that the kitchen area occupies what otherwise would have been a sought after corner office. I spoke with many of the guests, and really enjoyed myself… thanks Sam for the invite.
Happy 40th birthday Fenwick & West!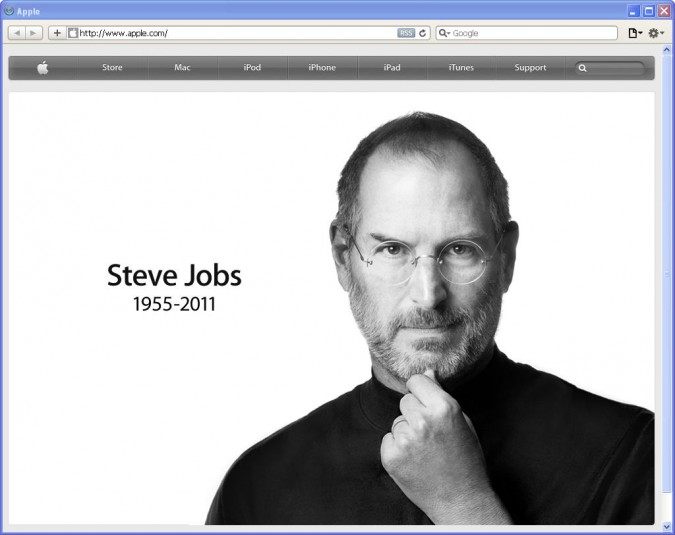 I saw Steven Paul Jobs in person only a few times, once at Stanford University when he was showing his NeXT computer, once on the floor of NeXTWorld, the tradeshow for NeXT computers, one or more times giving keynotes at MacWorld, and most recently at a Mexican restaurant in Palo Alto, California. The most recent time was about 18 months ago, with my friend and former coworker Hib Engler. Engler pointed out Jobs sitting in the doorway dining area of the restaurant, where burritos sold for about USD $7.00. I couldn't believe it was Jobs, so I got up and walked out the door, and then back in, passing within a foot of Jobs both times. I was able to look directly at his face, and I am 100% certain it was Jobs.
I was and remain impressed that Jobs ate in such an affordable restaurant.
Steve Jobs passed away today, October 5, 2011. I'm writing this on an iMac. My phone is an iPhone. My laptop is a MacBook. I'm hooked on Apple products, with no regret. Jobs changed my life and changed so much more of the world than one person can dream of.
PS – I had a nice conversation with a woman about Jobs this evening on BART coming home from UC Berkeley where I had a couple of meetings today. I told her about this blog, and if she's reading this I invite her to friend me on FaceBook or send me a message.