Archive for the 'Air Bed and Breakfast' tag
I have learned that smoke and fire detectors almost always signal low battery condition in the early morning between midnight and five o'clock. This wakes me up and forces me to replace batteries when I am sleepy. I suspect many people don't have spare batteries always on hand like I do, and simply take the batteries out until they can go to the store. This leaves the premises less well protected, and I suspect fires have started during this period and that people have died.
The fix is so simple I can't believe I only thought of it today.
Simply include a clock in all battery operated smoke, fire and carbon monoxide detectors. Have this clock powered by its own battery that can last a decade or more. Set this clock at the factory for the part of the world where the detectors will be sold. The low battery circuitry should consult this on board clock, and should suppress the chirping 'low battery' notification during typical sleeping hours, say from 10pm to 8am. The chirping can resume at 8am each day until the batteries are replaced. Alarms typically will chirp for months before they run out of power entirely, so the delay in chirping during the night will not cause a significant safety issue.
The clock should be user resettable so the detector can be moved between time zones by the buyer, or set to accommodate unusual sleep schedules.
I suspect the clock I am proposing costs no more than USD $.50 in bulk, and the feature that it will enable can be promoted to boost sales. I suspect such a detector will sell well because I suspect everyone with a detector has been awakened by their chirping.
Chirping during waking hours is likely to be a measurable advance in fire and poisoning safety, since awake and alert people are less likely to make mistakes, like removing the batteries or putting in replacement batteries backwards.
While the circuit designers are at it, they should program the detectors to keep track of the passing years and notify the user when the detector has reached its end of life, around ten years after manufacture. I am sure there are millions of 'expired' detectors still in use because people forget when to replace them.
This is my second post on how to improve detectors. My first post Smoke detectors should send activation warnings via text messages via Wi-Fi I wrote July 23, 2011.
I believe detectors chirp now early in the morning because batteries deliver less power when cold, and in many homes the temperature drops lowest early in the morning. Here's a post by The San Diego Real Estate Inspection Company that agrees with me.
Thank you to SoftTech VC venture capitalist Jeff Clavier for sparking my imagination today to think up this fix. Clavier asked on Facebook this morning why detectors report low batteries exclusively at 3:30am. It's then that I thought of including an internal clock to solve the problem. I posted my suggestion in a comment on Clavier's Facebook Wall, and then decided to write this post to formalize my suggestion, with the hope the idea gets discovered and implemented.
If this idea makes money for you or your company, please send me an industry average royalty for using this, out of the goodness of your heart. I am guessing that will amount to about USD $.05 per detector, but that could result in my getting ever more wealthy over time given every residence on Earth should have multiple detectors forever. Thank you!
I will not patent this so it's now in the public domain if it hasn't already been patented, which is not unlikely given how simple the idea is. I could quickly find no mention of this idea after performing a Google search for this idea.
I wrote about Jeff Clavier last year, and I took the picture of him that accompanies this post. Clavier speaks colorfully. My favorite quote from when I saw him speak August 30, 2012?
"I passed on airbnb that some showed me when it was called air bed and breakfast and I said 'air bed and breakfast… are you f—ing kidding me?"
My preference is that the world move quickly towards hard wired sealed detectors that have backup batteries that will last ten years. It also seems that non hard wired detectors should have solar cells like calculators and watches, to keep the batteries from having to drain themselves so quickly.
My clock idea I present here is still relevant to such detectors, since I would prefer to learn the detector needs replacing while I am awake and likely to buy a new one at once.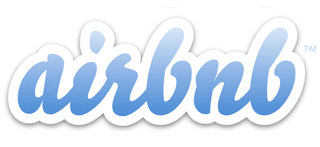 Airbnb, formerly Air Bed and Breakfast, is in the news this week.
According to news reports like this one on TechCrunch.com, a host's home was ransacked by a paid guest. Apparently this is the first time this has happened, even though Airbnb says their site has arranged over 2 million nights of stays.
If this is the worst that's happened in 2 million nights, that sounds like a better record than hotels and motels likely have. I suspect that the rate of guests being actually attacked in a hotel is higher than 1 in 2,000,000, though I have no facts to back up that hunch.
There is controversy about what happened, with Paul Graham, the founder of Y Combinator saying the host may be lying. I don't know what did or didn't happen, and I'm not taking sides here.
Here are some more links to stories about the controversy:
The Airbnb Horror Story Continues
On Safety — A Word from Airbnb
Airbnb Responds to User Horror Story
I will share my experience with Airbnb below.
I was an Airbnb host in 2009. I made about USD $800.
I offered the living room in my detached San Francisco house at USD $40.00 per night. I had a lot of takers, and I absolutely loved being a host. It was a highlight of that year. I got to meet so many interesting travelers, including guests from France, Czech Republic, Austria, Japan, Oklahoma and even San Francisco.
I never felt unsafe even though I hosted groups as large as four people.
I increased my feeling of safety by installing an electronic deadbolt. I assigned a new door code for each guest or group of guests, and I deleted the code when they departed. So nobody retained access to my house after their visit.
I also made a copy of the government issued identification documents of each guest, and I locked these copies in a safe and scanned them and emailed them to myself. So even if a guest burned down my house, I would be able to give the authorities copies of the IDs of my guests.
I would guess that the person who allegedly had their apartment ransacked didn't make a copy of the ID of their guest. I think AirBNB should instruct hosts to do so. After all, hotels and motels in the US are required to ask to see your ID, so guests are trained to not think anything of such a request. I've been asked for my passport at all the hotels, motels and youth hostels I've stayed at outside of the US, so I suspect there is a law requiring such requests almost worldwide.
I suspect that people are less likely to ransack a place after they've had their ID copied by the host.
One of the most interesting guests I had in 2009 was a guy who arrived by motorcycle from his San Francisco apartment. He stayed the night but didn't shower in the morning. He went home for that, I guess. Why did he stay here, alone?
Airbnb was considering hiring him, and part of the hiring process required that applicants try the service. He was very talkative, and since we were both in the Internet field, we had a lot to talk about. I recall Airbnb had fewer than 10 employees at the time. I could tell Airbnb was a great company on its way up, up, up. What a business model — I recall they collect 20% of the rental price for playing matchmaker and escrow agent.
According to recent news reports, Airbnb recently closed a USD $112 million dollar venture capital investment at a valuation of USD $1,300,000,000 (sic). If that guy that stayed with me for a night got hired, he's likely now worth millions on paper. I'm happy for him.
Here are some links to articles about Airbnb:
AirBNB Could Have More Rooms than Hilton by 2010
My Ultimate Bachelor Pad on AirBNB
I know two people who used Airbnb to book a multinight stay in an apartment in Paris, France. They got the entire place to themselves. I saw pictures and the home was charming and simply lovely. There was no elevator and there were six flights of spiral stairs to climb, but I bet those stairs made the place particularly memorable for the travelers. I am not criticizing Airbnb or Paris for the stairs. I really believe that charming old buildings help their occupants form strong memories. It was probably a pain to lug suitcases up six flights of stairs. But as those memories fade, I believe the fond memories of the apartment will remain, and that even 50 years from now those travelers will fondly remember their cute Paris apartment, but they won't remember any of the corporate hotels they stayed at back then, no matter how costly or opulent.
I was inspired to become an Airbnb host by my brother Andrew Warnock. On his honeymoon with his wife, they booked an apartment in Prague, Czech Republic by visiting a booking booth in the Prague central train station. He said the apartment was really great, and that he would repeat the experience.
Now, back to the Airbnb property damage controversy. AirBNB is worth more than a billion dollars now. They are famous. They are targets, and they'll need to deal with that, sadly.
I can easily see a situation where hosts stage a trashing of their home, hoping to get new housing, courtesy of a rich and well liked startup. I would think that Airbnb will ultimately decide to require hosts to email them the IDs of guests on the day of checkin. This will allow Airbnb to be a central repository of the identification documents, and will help greatly if a host is ever hurt such that they can't point the authorities to the location of the IDs. Airbnb already stores the credit card details of its guests, so storing their IDs should not raise the eyebrows of well intentioned guests. However, it should greatly alarm poorly intentioned guests.
With the widespread adoption of smart phones with cameras, hosts can photograph and send photos by MMS or email. If it's decided such systems are not secure enough, Airbnb could write a set of phone apps that would use the camera to take the picture. Then, the apps could encrypt the picture and directly connect to servers at Airbnb. In this way, the sensitive ID documents could be securely transmitted to Airbnb while bypassing the Internet's open email infrastructure.
Again, I don't know what happened in the current ugly situation in the news. If the host's home was ruined by a guest, then perhaps AirBNB should pay the deductable for any insurance the host carries. I do think that AirBNB shouldn't be fully on the hook for all the damages, because that's what renters' or homeowners' insurance is for. What if a guest accidentally burns down an apartment building by careless use of candles or the stove? Should AirBNB have to spend millions to rebuild an apartment building? I don't think that's fair or just. The terms of service should require that hosts carry suitable insurance as a condition of being a host.
I'm sure all these issues will get worked out. I met one of the founders of Airbnb in 2009 when he came to my house with his camera and tripod to take pictures for my profile. When he learned I already had pretty good pictures on my profile, he didn't take any and we used his time at my house to talk about Airbnb. I had a good feeling about him, and I suspect if his other cofounders are similar, that the company will come though this situation stronger. The founders of Airbnb are Nathan Blecharczyk, Brian Chesky and Joe Gebbia. I can't remember which founder came by my house.
I have a website for my house where you can see the pictures I used when I was an AirBNB host.
I continue to be a huge fan of Airbnb and I hope to again be a host. The reason I am not a host right now is I have four young female roommates sharing my house as tenants, and it just doesn't seem nice to ask them if I can allow random strangers to share their bathroom, as much as I think it's safe.
Disclosure: I am friends with Sam Angus, a partner at law firm Fenwick & West LLP. Angus represents Airbnb. I haven't had any contact with Angus about this controversy.