Archive for the 'Love' Category
Yesterday, August 9, 2015, I attended the memorial service for Richard Lefrak, a man I met while I was still in college. I met Lefrak only two times, but I remember him well. He was the best friend and husband of Dee Dee Russell. I photographed Russell while I was studying photography in school, and Lefrak came along to the two shoots I did, both at my parents' house in San Francisco, California, USA.
Russell introduced Lefrak as her business manager, not her boyfriend, but eventually they began dating, and after a couple of decades they married last year in 2014.
I have only seen Russell a handful of times. She used to go to the same nightclubs I went to, including DNA Lounge, which is still in business and is thriving, and the I-Beam, a shuttered notorious dance club on Haight Street.
But since Russell is a celebrity in San Francisco, and had her own public access television show on cable TV for some twenty years, I have been aware of her all these years. I started following her on Facebook perhaps two years ago. I saw her wedding pictures. I was so happy for her. Then, just a short while later I saw Russell's sad post that her husband had died! I was shocked as there was no indication he was not well on her two profiles on Facebook. Facebook is the leading social network for much of the world at the moment.
I was so impressed with Russell and Lefrak that I attended the service for Lefrak. Even though I am currently sporting the caveman look with long hair and a full beard, Russell recognized me, but perhaps only because I told her my full name. She had only seen me as a clean cut young college student.
Here is the obituary for Richard, as published in the San Francisco Chronicle newspaper, the main paper for San Francisco, on August 2, 2015:
"Richard "Rick" Lefrak passed away in San Francisco, Sunday July 26, after a courageous three-summer battle with mesothelioma. He was born in New York City and graduated from Stony Brook University. He was a legendary, innovative lighting designer working with The Who, Lou Reed, Jeff Beck, Ian Hunter, Mott the Hoople and many others then switched careers serving remarkably in executive retail at Ross, Target, The Luggage Store, HMS Host and Emporium Capwell. Some of his proudest moments were creating art and mentoring others. Richard was preceded in death by his parents, David and Loretta. He is survived by his wife and long time arts collaborator, Dee Dee Lefrak nee Russell; sisters, Jeane Petro, Virginia Lefrak, brother Harry Lefrak and loving nieces, nephews, in-laws and many long time friends and co workers. Family will receive friends at a visitation from 3pm until 5pm and a time for reflection from 5pm until 7pm on Sunday, August 9, 2015 at Halsted N.Gray -Carew & English, 1123 Sutter Street., San Francisco CA. www.halstedngray.com"
Lefrak was clearly in love with Russell when I met them. They were together for some three decades. Together they created amazing art and entertainment. My heart goes out to Dee Dee, now a widow without her business partner, best friend and husband.
I am writing this piece with a heavy heart.
Priya Haji passed away July 14, 2014 at the young age of 44. She leaves behind a daughter under a year old and a son that is 2 and a half. Here are some news stories of her death: re/code, TechCrunch, Site Pro News, Palo Alto Online, The Non Profit Times. Here is the official memorial page for Haji. A celebration of Haji's life will take place tomorrow, Saturday, July 19, 2014 at the Anderson Auditorium at the Berkeley-Haas School of Business at the University of California Berkeley, in Berkeley, California USA. Here is the Facebook page for the celebration.
I met Haji in 2005.
My Internet startup at the time was housed in the basement of the Bancroft Hotel in Berkeley, California USA. This basement was home to about six tiny startup companies at the time.
One day David Charron, at the time the Associate Director of the Lester Center for Entrepreneurship & Innovation, brought by Haji and her business partner Siddharth Sangvi and assigned them to the cubicle on the other side of the partition to my right as I was seated at my laptop.
Sangvi and Haji were starting their company called World of Good in order to lift from poverty poor women that lived in the developing world.
When I met this dynamic pair, they had yet to sell anything to anyone, and yet Haji was already talking about building the brand 'World of Good' even though she didn't have any customers and didn't have the Internet domain address worldofgood.com. It seemed to me at the time that they were jumping the gun a bit to be talking about branding before they had anything to sell or any customers.
But Haji was emphatic she would build World of Good into a recognizable brand that would extend beyond the tags attached to each item.
I soon observed Sangvi and Haji develop into entrepreneurial stars.
Haji had laid the groundwork for her new venture by traveling for six months through multiple emerging countries, where she met with women that would make the products her new venture would eventually sell.
The basement of the Bancroft hotel (at 2680 Bancroft Way Berkeley, California 94704 USA) was subdivided into cubicles. There were no private offices. There was a windowless conference room that could fit ten people.
A later stage company, Iris A/O, occupied a third of the space. For that privilege, they paid rent to the hotel directly. All the other companies paid nothing thanks to the generosity of The Lester Center for Entrepreneurship & Innovation, at the time led by the Founding Executive Director Jerry Engel. The center is now known as The Lester Center for Entrepreneurship.
Since there was no warehouse space, the World of Good pair modified the broom closet to be their first 'warehouse.'
I was there at this magic moment, since this closet was an arms reach from my desk. Sangvi just installed a padlock hasp to the door and frame, and the entire inventory of the company lived in this perhaps 6 square foot space for the first couple of months after Haji and Sangvi moved in to this makeshift startup incubator, officially called the Berkeley Entrepreneurship Laboratory. This space has since closed and been replaced by the shockingly upscale Berkeley Skydeck Accelerator that fills the penthouse of the tallest building in Berkeley.
Haji wisely chose to focus on physical retail sales to start, rather than Internet or online sales.
World of Good was founded on the principle of fair trade where the workers that actually made the products were paid a living wage for their country. This is in contrast to most businesses, where workers are paid as little as possible to maximize the profits for the stakeholders in the business.
What Haji recognized early is that fair wages mean products that are premium priced. She and Sangvi did not have the money to open their own upscale retail store or chain of stores, so Haji used her prodigious powers of persuasion to convince Whole Foods Market, an upscale organic grocery store chain in the United States, to allow World of Good to place their products inside Whole Foods stores.
Haji was intent on establishing World of Good as an identifiable consumer brand. She and Sangvi created an adorable kiosk from Ikea brand unpainted wood bookshelf units. Sangvi used an existing rather unknown decorative computer font to write out the World of Good company name, and the resulting charming logo endured I believe unchanged for years until the brand was eventually discontinued well after the company was sold.
By this time, I estimate World of Good had purchased fifty different gift items from women in countries such as India, Chile and Pakestan. The items included such impulse purchase items such as jewelry, coin purses, scarves and purses. Assembled together, the first kiosk was lush and inviting. It took up about two square feet of floor space, as these Ikea bookcases were perhaps the smallest and cutest they offered at the time.
I recall hearing reports from Haji that the products started flying off the shelves once the first kiosk was placed in the Berkeley Whole Foods. Over time, the metric that stuck in my head was that World of Good was selling $5,000 per square foot per year from its World of Good kiosks in Whole Foods stores, but Whole Foods itself only managed to sell $1,000 per year per square foot. So World of Good's products were outperforming Whole Food's traditional offerings by a giant multiple.
Whole Foods was naturally ecstatic, and eventually World of Good installed kiosks in hundreds of Whole Foods stores, including in Fort Collins, Colorado, where my brother Andrew Warnock and his family live.
I liked Priya Haji a lot, and we became good friends.
She had a drive beyond most entrepreneurs I meet. She was bold. She was fearless.
I heard almost everything Haji said during the hours we were both present during the year plus that we shared office space. She was just over the five foot tall cubicle wall, and there was no sound isolation, so I heard every call she made. Haji made a lot of phone calls.
She decided she wanted help from the World Bank, and she contacted this huge International organization and actually was able to speak with the President, though not on the first attempt of course.
Haji wanted to ensure that World of Good would continue indefinitely to help the poor women she cherished and admired. She planned for her own exit from the company, and knew that future leaders of her venture could curtail her economic generosity. So she attempted to structure things so they could not be unwound after her exit. Sounds impossible you say?
What she did was set up two companies — World of Good, Inc., which was a for-profit so-called C corporation, and World of Good Development Organization, which was a non-profit so-called 501(c)3 corporation. She arranged ownership so that the non-profit owned 10% of the stock in the for profit company. This way, even if the for profit company were acquired, the non profit would have a significant equity stake that could not be voted away or taken away.
The non-profit World of Good Development Organization funded projects such as helping to build schools in developing nations. The organization's marque good deed was to create the Fair Wage Calculator, a website where workers could learn about fair wages and better appreciate their fairness even though currency translations make such comparisons problematic, particularly in the developing world where there are so many currencies that may not be as easily valued as the world's major currencies. Here's an article that suggests the World of Good calculator is now maintained by Fair Trade USA and Good World Solutions. I recall Haji saying the calculator found a new home, but I can't recall who she said took over the project.
Haji was proud to tell people that her pair of Good companies was the first such pairing of a United States for profit and non profit company. She was proud to have thought to do this, and was happy others have gone on to set up the same structure for their ventures.
I remember Haji showing me the thick binder of documents she kept on her desk that represented her efforts to establish this unusual structure.
This structure had practical value, even in the early days when there were low sales and presumably no profits.
World of Good planned Internet sales after establishing itself with retail sales, but World of Good did not own the coveted matching domain name worldofgood.com.
Someone else owned that domain, but was not using it for a website. This owner wanted USD $10,000 for it. That was more money than the entire capitalization of the company at the time, I suspect, since they started operations well before raising any money.
But non-profit companies can accept donations, and such donations are tax deductible to the donors. So Haji arranged for the owner of worldofgood.com to donate the desirable domain name to the non-profit. The seller got a valuable tax deduction, worth real money, and the for-profit company got to use the domain name for its for profit activities. I don't know the details of how this was accomplished, but it probably involved the non-profit renting the domain to the for profit, which, if true, would have had the lovely side effect of getting money into the non-profit to use for the philanthropic activities that entity was set up to accomplish.
Getting the worldofgood.com domain name without spending a dime of cash was pretty clever, and is illustrative of Haji's creative thinking.
As far as I know, World of Good didn't even have a lawyer through all of this company formation and domain name acquisition, because one day at lunch at Freehouse Berkeley next door to the entrepreneurship lab, Haji asked me for an attorney recommendation. I recommended my attorney, Eric Jensen. I met Jensen while he was a summer associate at the law firm Cooley, LLP. We have been friends ever since, and Jensen represented World of Good and later SaveUp, Haji's next company after she sold World of Good.
Haji and I didn't talk much during the work day, since we were both very busy with our ventures. But we would talk on the phone nearly every night of the week for over an hour, usually late at night around or after midnight.
Haji started including me in her family events, and I was so privileged to get to know her extended family, including her uncle, Arjun Divecha, her aunt Diana Divecha, their children Mia and Zai, and Priya's parents Karim and Asha Haji.
Eventually, after many meals, hundreds of hours of talking, and many family events, Haji casually said to me that we were dating, even though we never kissed or even held hands. It is one of my biggest regrets in life that I thought of her as only a friend, and from then onward our friendship slowly unwound nearly completely. In recent years, we only saw each other sporadically about once a year. This year I saw her at the day long event that marked the finals for the Global Social Venture Competition, in April, where Haji was one of the keynote speakers. I photographed Haji at that event after her presentation in Anderson Auditorium. That photograph is at the top of this post. I uploaded the picture at full resolution. To see the full size version, please click on it and allow your browser to load the full size 22 megapixel version. Then click again to see the image at full size. This picture shows how beautiful and vibrant Haji was, and it's one of my favorite pictures that I took of her.
For years I anguished about my friendship with Haji dissolving.
I would have loved for her to be my wife had I felt that way about her, and I suspect she would have agreed had I asked her during the peak of our friendship.
Her family was so incredibly nice to me that I felt like part of the family already.
And what a family Priya had…
I can say with authority that her family is one of the most impressive I have met.
The Divecha children were particularly impressive at ages 13 and 16. Zai Divecha, the 16 year old, made a sleek and modern gun metal grey rocking chair in her high school shop class that had all of the fit and polish of something from the very high end furniture gallery Limn. Arjun Divecha was investing billions of dollars in emerging markets, according to news accounts I found while writing this article. As a fascinating side note, Zai Divecha now designs and builds exotic and sumptuous furniture, according to her website I found today at ZaiDivecha.com. I wrote the sentence above about Zai's furniture making in high school before I did a search on her today and found that she's making her livelihood as a furniture designer and maker. Her sister Mia is a PhD student in Chemistry, according to Mia's website I found today at MiaDivecha.com.
I shared office space with World of Good for over a year. Then both of our companies moved into a warehouse near the 580 freeway in Berkeley, far from the UC Berkeley campus.
My company stayed in the new warehouse a few weeks, and then we moved back to the entrepreneurship lab. We didn't know it at the time, but there was an steel works emitting allegedly toxic fumes just eight blocks away. It was far enough away we didn't see it, but as we were moving in, if the wind was right, there was an odor like burning plastic or rubber. I didn't know the source until some protesters came by with flyers and introduced themselves. They were trying to rally support to get the city of Berkeley to clamp down on the factory and force it to install fume scrubbing filters. It was then that one of my employees reminded me he had been having trouble breathing since we moved offices. I did some web research and was alarmed. I asked David Charron if my company could move back to the entrepreneurship lab while I leased some space closer to home in San Francisco, where I lived and continue to live. Charron allowed our immediate return. Thank you David. I wrote in 2011 an extensive blog article about Pacific Steel.
After the move to 10th Street in Berkeley, Haji and I stopped talking regularly. She got even busier.
World of Good took off like a rocket.
Even though they leased several thousand square feet, they outgrew the space in just months and moved to Emeryville, California, which borders Berkeley. They leased a huge warehouse I estimate filled half a square block. World of Good started buying ocean shipping containers full of product at a time, and had two forklifts to move the approximately 5,000 Stock Keeping Units (SKUs) around the giant space. I toured the space several times, and seeing conveyers and forklifts and Costco warehouse store sized shelves stacked high was impressive.
Times were sweet.
Last I heard, before the first location move, World of Good bought products for X dollars and sold them for 2X dollars. Their customers, the retails stores, then sold them for 4X dollars. These numbers are golden if you can maintain them at scale. I believe it was these metrics coupled with fast sales growth that allowed World of Good to close three rounds of venture capital investment. Venture capitalists are picky, and rarely do they invest in fair trade companies importing luxury gift items.
But then the Great Recession of 2008 hit in September, 2008.
Like many businesses selling luxuries, World of Good stumbled. They raised their last round of funding, about a million dollars, in a Series C round that was smaller than the earlier rounds. This round closed after the start of the Great Recession, which showed investors believed the company could survive even in spite of the severe gloom hanging over the world economy at the time. Haji told me on the phone this would be the last round of financing, and I took that as a sign that things were going to be OK and that company was about to be self supporting on profits going forward.
Then one day, I got an email from Haji asking me to give my vote to allow World of Good to be acquired. I had written an investment check to the company back when we were all in the entrepreneurship laboratory, so that's why Haji asked me to sign papers. Of course, I agreed. My stake was tiny, so my input was not the determining input. I knew that if Haji said the company needed to be sold, there was no other option to keep thousands of workers busy and making money. Haji did not disclose the details of what happened in her emails to me. If I had to guess, the company was in danger of missing payroll, and no new investment funds were readily available.
While I know the purchase price, it was never published, so I will not publish the price. I caution you to not draw any price conclusions from what I have written here. The price was more than fair from what I know from what Haji directly said to me.
The company was sold in two pieces — the brand was sold to electronic commerce giant eBay and the wholesale operation was sold to GreaterGood/Charity USA. The official press release follows my article, and you can read it here at the source. I mirror the news below since at some point the link will stop working, while this blog will be online in one form or another indefinitely.
I never learned the inside details of what happened to World of Good. The investor emails did not disclose what really happened. Haji offered to meet me in person to tell me what happened, but I never got around to taking her up on that offer. I figured they hit tough times because of the Great Recession and let it go at that. I understood.
I did not want to embarrass Haji by insisting she tell me precisely what happened. I assume she was heartbroken, distraught and frustrated. The Great Recession hurt many people, including me, so I understood.
I have no reason to fault Haji's leadership, as I know the pressure venture capitalists place on founders to grow and take risks. Even if Haji and Sangvi had wanted to go through Chapter 11 Bankruptcy prior to raising the Series C round, to shed the lease on the huge warehouse and scale operations way down until the recession ended, I doubt the investors would have approved. Professional venture capitalists have a 'swing for the fences' mentality, and hunkering down for years to weather a recession is not something I believe they advise or support.
The math behind World of Good was favorable, and customers liked the offerings. There were long lines at the annual warehouse sale they held each Christmas. I bought a shopping bag of product as holiday gifts each year, and I still have half a shopping bag of items on hand, with tags still attached. I still give World of Good gifts today as a result.
Had the Great Recession not hit, I am confident World of Good today would be a thriving specialty brand, with goods for sale directly online and in stores in tens of thousands of locations. I believe Haji, Sangvi and the later third co-founder David Guendelman would  have increased sales by now to hundreds of millions of dollars.
While eBay did eventually retire the World of Good brand, the eBay website continues to host a store, green.ebay.com, where thousands of hand made items made by poor women in the developing world are sold. You can see the notice eBay published about the name change if you access the store via this link: WorldofGood.com by eBay. Note the pop up notice only apparently shows up the first time you click this link, not every time.
Here's a story about how restrained Haji could be when she believed such restraint was warranted.
I remember that in 2005 she faced the loss of $15,000 with remarkable poise. At the time, her company had not raised much money, perhaps a few tens of thousands of dollars in total from family members.
World of Good won the USD $25,000 grand prize in the Global Social Venture Competition.
World of Good weeks later the $10,000 second place prize in the Berkeley Business Plan Competition. The grand prize amount was $25,000.
Haji later learned that the judges in the later competition voted to award World of Good the grand prize as well, but that they were persuaded to instead flip the first and second place winners so that World of Good would not win two grand prizes. No company has ever won two grand prizes in these competitions.
Many founders would have raised a stink upon learning they had lost out on a much needed extra $15,000 because of outside influence in the judging process. But Haji just shrugged the whole thing off with not even a hint of ill feelings.
I know the specifics of this story directly from Haji, and I have never shared this story in public before, and I had not planned to. But it's such a perfect story to illustrate Haji's ability to remain cool under pressure. She needed that money, but she did not, to my knowledge, make any attempt to collect it by complaining to the administration at the Haas School of Business which hosted these two business competitions.
Priya Haji knew how to select her battles well, and how to win friends and influence people.
Even in her private life, Haji was great at seeing around corners. To illustrate, when we were watching the Michael Douglas and Sean Penn movie The Game at my house, she predicted the dramatic ending, an ending that caught me by surprise the first time I saw it. I recall being amazed that she predicted so accurately what was about to happen next. The Game is a suspenseful movie, and I don't believe most people predicted the ending.
Priya Haji was a star.
Hundreds of thousands of other words have been written about Haji. She's been interviewed on television many times. She has been profiled in widely circulated newspapers and magazines. She has spoken at hundreds of events. She had thousands of friends, including over 1,400 on the current market leading (in the US) social network Facebook.com. Many other memories will be shared. This is not an obituary for Priya. I so far have left out that she received her undergraduate degree in pre-med and religious studies from Stanford University and received her Masters of Business Administration degree from University of California, Berkeley. She founded Free at Last while at Stanford to help battered women in East Palo Alto. She started with her doctor parents a medical clinic for poor people in Texas when still in high school. She started another venture capital financed startup called SaveUp after World of Good ended. She worked at that company until her passing this week. She had two lovely children, a girl and a boy. She left a sizable mark on the world, and she will be missed by thousands and thousands of people.
Priya Haji was one of the most important people in my life for over a year, and I cried when I heard about her death. I will miss her. I write this post with great fondness and admiration for a life well lived, and a soul beautifully nourished and expanded to the point she touched so many more people than most people can even dream of.
I love you Priya.
—–
Press release announcing sale of World of Good:
World of Good Inc. Sells Brand and Related Assets to eBay; Wholesale Division Acquired by GreaterGood/Charity USA
World of Good Brand Continues to Represent Sustainable Shopping and Market Access for Global Artisans Through E-Commerce
EMERYVILLE, Calif. – February 25, 2010 – World of Good Inc., a five-year-old social venture that connects artisans from developing communities with mainstream retail markets, announced today that eBay has fully acquired its brand and related assets. World of Good Inc. also announced that GreaterGood/Charity USA has acquired its wholesale division and line of designer, Fair Trade products which will be re-branded, while existing relationships with retailers and artisan partners will be maintained. The terms of the transactions were not disclosed.
eBay's acquisition of the brand results from a two-year long collaboration between the two companies that led to the development of WorldofGood.com by eBay, the world's largest multi-seller marketplace for socially and environmentally responsible shopping. The transaction reflects eBay's growing commitment to engaging consumers to affect social change through sustainable commerce. It also represents World of Good's commitment to creating the greatest market opportunity for small, Fair Trade and environmentally responsible producers around the world. The online marketplace hosts hundreds of sellers, with tens of thousands of sustainable products from 85 countries.
"We are excited about the opportunity to scale the World of Good mission to an unprecedented degree through eBay," said World of Good co-founder and CEO Priya Haji. "Also, we are confident that GreaterGood will be an excellent steward of the retail partnerships we've built and will continue to grow Fair Trade through mainstream retail channels."
GreaterGood's acquisition of World of Good's wholesale division reflects its growing Fair Trade business, including its Global Girlfriend apparel line. Since 2004, World of Good has developed extensive retail product lines for partners like Whole Foods Market, Hallmark and Disney, among others. GreaterGood will continue to work with the same retail partners and artisan groups in order to grow market access for small artisan suppliers around the globe.
World of Good was founded in 2004 by U.C. Berkeley's Haas Graduate School of Business MBA's Priya Haji and Siddharth Sanghvi with the mission to help small artisan producers improve their livelihoods by providing them with access to mainstream retail markets. The company has impacted more than 40,000 individual artisans across 70 countries by connecting them with millions of U.S. consumers. Haji also founded World of Good Development Organization, a sister non-profit focused on improving the lives of low-income women in the developing world. In December 2009, the Development Organization was honored by The Tech Museum of Innovation for its Fair Wage Guide, a free, open-source platform that calculates fair wages for artisans around the world and specific to their locations. The organization will continue its work to create technologies and tools that help companies ensure fair wages to informal sector workers.
Robert Chatwani, Director of eBay Global Citizenship said of the acquisition, "We look forward to this next step in our commitment to building an integrated, sustainable shopping experience within the eBay marketplace and are dedicated to applying our reach, resources and business model to create a positive impact for people, the planet and communities throughout the world."
"GreaterGood is excited to grow the retail partnerships that World of Good built and to continue to help small artisan and Fair Trade producers reach these important retail channels," said Stacey Edgar, founder and president of Global Girlfriend and director of the GreaterGood Wholesale Division.
About eBay:
Founded in 1995, eBay Inc. connects hundreds of millions of people around the world every day, empowering them to explore new opportunities and innovate together. eBay Inc. does this by providing the Internet platforms of choice for global commerce and payments. Building on this positive foundation, eBay's sustainability efforts harness our technology and reach to extend this positive impact into vibrant, sustainable commerce experiences. Our sustainability portfolio includes WorldofGood.com, the eBay Green Team, the eBay Foundation, eBay Giving Works and MicroPlace.
About GreaterGood/Charity USA:
The GreaterGood Network of websites (including TheHungerSite, TheBreastCancerSite, TheAnimalRescueSite, Global Girlfriend, and others) offers the public a unique opportunity to support causes they care about through a free daily click and Gifts that Give More™ (100% of these donations go to the cause of the patron's choice).  The GreaterGood Network's online stores offer more than 3,000 Fair Trade items, with up to 30% of the purchase price going to charity. In fiscal year 2009, the GreaterGood Network gave more than $3 million to more than 50 charities around the world.
Media Contacts:
Lonnie Shekhtman, World of Good
240-601-5824, lonnie@worldofgoodinc.com
Annie Lescroart, eBay
(408) 376-7458, anlescroart@ebay.com
Rosemary Jones, GreaterGood/Charity USA
206-268-5496, rosemary@thehungersite.com
—
Here is Priya Haji's bio from the SaveUp.com website, as of July 18, 2014:
Priya Haji
Co-Founder • CEO
Priya is the CEO and co-founder of SaveUp; she has been a serial social entrepreneur since age 16; she is committed to building innovative companies that benefit people. Her most recent venture World of Good, an on-line retail marketplace and wholesaler of sustainable goods, was acquired by eBay in 2010. The brand creates market access for women artisans in 55 countries around the globe through partnering with brands like Hallmark, Disney and Whole Foods. Prior to that she co-founded and led Free at Last, which became a national model for substance abuse treatment and HIV/AIDS intervention for African Americans and Latinos while serving 3,000 people per year in East Palo Alto and raised more than $20M in special investments. Her first start-up was a free clinic in Texas with her Dad. Priya graduated undergrad from Stanford University and has an MBA from Berkeley.
—
Here is the text from the Priya Haji entry from the Haas School of Business newsroom, mirrored here in case the original link is ever broken:
Serial Social Entrepreneur Priya Haji, MBA 03, Passes Away
July 18, 2014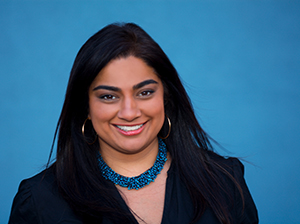 Haas alumna Priya Haji, MBA 03, the co-founder of Free at Last, World of Good, and SaveUp, passed away unexpectedly on Monday, July 14. She was 44.
Born in Detroit, Haji earned a bachelor's degree in religious studies and pre-med at Stanford. After earning her MBA at Berkeley-Haas, she pursued her vision of improving economic opportunity and equality by co-founding three companies.
Free at Last is a national model program for substance abuse treatment and HIV/AIDS intervention in the African American and Latino communities. Under Haji's leadership, the company served 3,000 people per year in East Palo Alto and raised more than $20M in special investments.
World of Good, a retail marketplace and wholesaler of sustainable and fair trade products, improved the lives of thousands of women artisans in 55 countries. It was acquired by eBay in 2010.
SaveUp, where Haji was serving as CEO at the time of her death, is the nation's first rewards game for saving money and reducing debt.
Haji fully embodied the Haas School's Defining Principles, especially Beyond Yourself as she was a consistent contributor to the Haas community. Haji shared her wisdom and insight at various events, most recently by delivering a keynote address at the Global Social Venture Competition (GSVC) in April 2014. Haji won the GSVC competition in 2005 with her startup World of Good. She also inspired students and served as a mentor for the Young Entrepreneurs at Haas (YEAH) program.
"Like many other Berkeley MBAs in the past decade, I was so inspired by Priya's vision and leadership," says Ellen Martin, MBA 07, who met Haji when she served as her Berkeley Board Fellow for World of Good. "She really pushed us all to approach entrepreneurship—not just social entrepreneurship—in an entirely different way. We owe her a huge debt of gratitude for that."
Haji's honors include being named a Young Global Leader by the World Economic Forum; a Social Innovation Leadership Award by the World CSR Congress, a non-profit organization whose annual conference celebrates corporate social responsibility; and inclusion in GOOD magazine's GOOD 100, a list of people driving change in their communities in creative and inspiring ways.
"Priya was such a vibrant force in life—undaunted by challenges, willing to give voice and energy to her ideals and vision," says Haas Lecturer John Danner, who taught Haji in his "Workshop for Startups" class where she co-developed World of Good. "What a profound loss first to her family but to all of us as well who were touched by her example."
Haji is survived by two young children: a two-and-a-half-year-old son, Zen, and an 11-month-old daughter, Omi; her parents, Karim and Asha Haji; and a sister, Amina.
A celebration of her life will be held at Haas in the coming weeks. Details will be published as they become available. Friends are encouraged to share memories on a Facebook memorial page: https://www.facebook.com/priyahajimemorial.
The Priya Haji Memorial Fund has been established to honor her inspiring life and will support an MBA student focused on entrepreneurship and social innovation. Donate at http://givetocal.berkeley.edu/fund/?f=FM8347000.
– See more at: http://newsroom.haas.berkeley.edu/article/serial-social-entrepreneur-priya-haji-mba-03-passes-away#sthash.L4jAhtsc.dpuf
Tonight, September 2, 2012, I learned why in 1978 I moved to San Francisco, California USA. I never knew why until today, because I never thought to ask the right questions.
I was born in Chicago, Illinois, USA, at the University of Chicago, where my mother worked as a Pathologist.
My parents had married soon after she graduated from Harvard Medical School, where she was one of five women in a class with 145 men.
My mother met my father Robert Warnock at Harvard, where he earned his PhD in Physics.
My father and my mother got married in The Memorial Church on the Harvard University campus, a church I visited in 2000 when I was in Boston, Massachusetts, USA meeting with storage vendor EMC to discuss an investment by their venture capital division in my startup Hotpaper.
When I visited The Memorial Church, it was just another church. When I told my father about my tour of the Harvard campus, courtesy of my EMC provided limousine with two eager salesman trying to sell me an unnecessary USD $1,000,000 dollar storage array for my startup, my father said 'your mother and I got married in that church!'
After they wed, my father decided to move with my mother to Chicago so that he could work at the Illinois Institute of Technology (IIT).
My mother was doing research at the University of Chicago, discovering that asbestos is even deadlier than was known at the time. Amazingly, the University of Chicago did not have a spectroscopy attachment for its electron microscope, and my mother needed this device for her research. IIT did have the needed equipment, but they charged money to use it, and IIT was a lengthy drive from our house at 5138 South Dorchester in Hyde Park, on the South side of Chicago. My mother rode her bicycle to University of Chicago, and it would have not have appealed to her to have had to drive to IIT on a frequent and regular basis.
My mother's research was funded by the National Institutes of Health. I would think that a grant could have been won to order a spectroscopy attachment, but for whatever reason, that was not the path my mother took. Instead, she wrote to a friend she had worked with for a year some twenty years earlier in Seattle, Washington, USA. During that two decade span, that friend had become Chair of the Pathology Department at the University of California at San Francisco.
My mother explained her research and that she had heard that UCSF had a spectroscopy attachment for its electron microscope. My mother asked her friend if she could move to San Francisco and work at UCSF so she could use the required hardware. Her friend said 'yes,' and my mother started at UCSF as a full professor.
I learned tonight that my mother was promoted to full professor at University of Chicago just one month before she left for San Francisco. She had been an Associate Professor before that, and I remember as a kid the day my mother was granted tenure. Since I was young, I hadn't heard that word before, so I thought she said 'ten year.' I assumed it was her tenth anniversary of employment. I told my mother that story tonight — perhaps for the first time.
I have a suspicion that University of Chicago panicked when they found out she was leaving for UCSF and rushed through the promotion to full professor, because the timing is so unlikely to have happened naturally. Even if that's the case, I am sure my mother was pleased that she got to be a full professor at University of Chicago and University of California at San Francisco. My mother retired from UCSF years ago, so is now Professor Emeritus. She still has a website on the UCSF web server.
My mother decided to move our family to San Francisco, since my father had made the decision to move to Chicago. I did not know this until today.
I had always thought we moved to San Francisco because of its reputation as a great cosmopolitan city with superb weather. I had sometimes considered that perhaps UCSF had recruited my mother, but she dispelled that notion today. She did not have to interview for the job at UCSF. She did not have to compete with dozens of candidates. She asked her friend if she could work at UCSF and he said 'yes.'
I am so thankful my mother needed a piece of equipment that University of Chicago didn't have. She moved us to the center of the Internet world, and had we stayed in Chicago, I probably would not have become an Internet entrepreneur, which has allowed me to build a richly rewarding life that I cherish.
Thanks Mom! I love you.
University of California Berkeley student Henry Treadway died May 8, 2012. The death is being investigated as a suicide. Apparently, Treadway fell from a window in the dormitory building where he lived.
Treadway was a sophomore. He touched a lot of people. The Facebook page set up to invite people to attend a memorial vigil for Treadway gathered over 3,957 RSVPs out of 3,992 invited, as you can see in the Facebook screenshot I captured and have included below.
It's always sad when someone takes their own life, especially when the person is smart, productive and well liked.
This is the second suicide that I've learned of in two days. I didn't know either of the individuals, but both made me reflect on the subject of suicide.
I learned about Treadway's death on Facebook via a Wall posting by my friend Cindy Lu. I met Lu last year when she helped organize the inaugural startup pitch competition Made for China.
I have been very close with someone who has told me that in the past they have  considered suicide. This person is also smart, productive and well liked, and although I am no longer in touch with them, it would shatter my heart if I were to learn that they took their own life. It would probably take me years to fully recover, for I would wonder if I should have told anyone what I knew, while there would have perhaps been time to do something to prevent it.
I do not know who reads this blog, for the most part. I do not know if the friends and family of the person I am writing about above read this blog. Since I don't know, I am not disclosing even the gender of the person, to protect their identity. What I know is sensitive, and while I did not promise discretion to this person, I feel that they assumed I would be discrete, and that they want me to continue to be discrete, indefinitely.
If the person I write about is reading this, please do not take your own life! Despite our distance, I still care for you, and I know many others do as well. Everything you consider broken can be fixed — even the things that are broken that you don't know are broken can be fixed. Life is worth living. Life is to be cherished and celebrated.
Do not assume you know who I am writing about. It could be any of hundreds of people that I have cared about over my lifetime. But if you've considered taking your own life, even if you don't know me, you are welcome to think I am writing about you in particular.
The other person that I just learned apparently took their own life is Andrew Fluegelman. Fluegelman disappeared in 1986, and it's presumed he killed himself by jumping off the Golden Gate Bridge, although his body was never located. I wrote a blog post on May 20, 2012 about Flugelman because I attended May 18, 2012 the Annual Andrew Fluegelman Awards Gala honoring outstanding students, student-athletes & foster parents. This was a moving event, and I am friends with Stuart Sweetow, a videographer that made the May 18th Gala particularly special. Read the post for details.
Here are some more links to stories about Henry Treadway:
Henry Treadway aka sfkicks Gone Far Too Soon – Rest in peace
Hundreds Mourn El Cerrito Native at UC Berkeley Vigil
Student Falls From Unit 2 Dorm Window
Twitter.com Tweets about Henry Treadway
Friends and Family Remember Henry Treadway, UC Berkeley Sophomore
Vigil For UC Berkeley Sophomore
I extend my sympathies to the friends and family of Henry Treadway. From what I learned preparing this post, Henry was deeply loved and appreciated by those around him. May his memory remain bright in your hearts and minds. If an investigation concludes his death was not self inflicted, then I pray those responsible will soon be brought to justice. No matter the cause of death, Henry's memory will endure.
I have been thinking about the life of musicians. I just finished writing a post about the band Peligro.
Peligro is D.H. Peligro's current band. I've known D.H. for over twenty years, having met him through my good friend from high school Willy Lipat that was in a band with him.
Peligro always had gorgeous models or model types around. I was a painfully shy photography student that hoped to become a fashion photographer so I could hang out with beautiful women. I was envious.
I imagined that rock stars got a lot of sex while on tour. I still imagine that.
Thus, it was with surprise that I learned touring is not a sex fest — at least not for female rock musicians.
Ellen Campesinos! of the indie-pop collection Los Campesinos! (sic) wrote a powerful piece for Nerve magazine that shattered my illusion about the sex life of traveling musicians. Before I get into what Ellen wrote about road sex, have a look at what WikiPediA has to say about her band, for context:
"Los Campesinos! are a seven piece indie pop band from Cardiff, Wales, formed in early 2006 at Cardiff University. Although the band formed in Wales, none of its members are Welsh. They released their debut album, Hold on Now, Youngster…, in February 2008 and followed this up by releasing a record titled We Are Beautiful, We Are Doomed, in October that year. Whilst many consider it to be an album due to its length, the band have always referred to it as a 'record' or EEP (Extended EP)[1] due to contractual and artistic reasons. Their second official album, entitled Romance Is Boring, was released on 1 February 2010. Their fourth full-length release, Hello Sadness was released on 14 November 2011. The band has announced US & UK tour dates for 2012.[2]"
All of the members use the word 'Campesinos!' as their surname, even though the members are not related. The exclamation mark is part of the last name. The real name of Ellen Campesinos! is Ellen Waddell, and I will refer to her as Ellen in this blog post, even though I usually refer to people by their last names once I first identify them by first and last name. It's too confusing to use Ellen's last name when all her band mates use the same last name.
Ellen quickly catches the reader's attention in her Nerve article with this eye opening paragraph:
"Neko Case recently claimed via Twitter that "Ladies in bands don't get ANY action," and as a female musician with a frustrated libido, I can sympathize. I've been playing bass in a touring band for five years, and I've had intimate relations on the road four times. (I class intimate relations as third-base-plus, but even if I counted kissing and over-the-clothes fumbling, it would still be a pretty low number.) I'm lucky enough to be in a job where I get to tour the world and meet interesting people, but in my experience, musicians — especially females — get a lot less then you'd imagine."
Ellen colorfully boils sex on the road down to these four points:
Time and space are limited on tour since tour vans and buses are cramped and really are there for the band mates to work in, not play in.
It is awkward and unsatisfying to seduce a fan from the audience because fans put musicians on uncomfortable pedestals.
It creates workplace stress to seduce the musicians from bands touring with your band.
Friends of fans that are attending the show out of their support for their friend rather than their knowledge of the band make the best targets for lustful connections.
Why am I writing about Ellen's provocative story?
Ellen is an actual rock star. Ellen is beautiful. Ellen is young. Ellen writes well (she studied journalism). Ellen is a founding member of a well regarded band that tours the world. I would not expect that she would have any trouble in the sex on tour department. I would expect that she could point out to a roadie a guy that she is interested in, and that roadie could do the tough work of approaching the guy and explaining a deal of quick sex with Ellen in exchange for not stalking her or trying to attach long strings to her. I would estimate the success rate of such an approach would be around 90% or greater.
But Ellen is shy, like I am. And shyness just sucks. It has messed up a good part of my life. I am absolutely determined to not let it mess up the rest of my life, and by writing about sex and Ellen, I am drawing your specific attention to a subject dear to my heart these days.
When you really get down to it, I left UCLA for Brooks Institute because I was shy. UCLA is a big school, and the second year, when I did not get a slot to live in the dormatories, I had to live about a mile off campus in a soulless apartment building without any other students. Most of my classes had 500 people in them. There were no cell phones or texting. It was difficult to ever see the same students even twice.
Friendships were difficult to form.
Brooks at the time seemed so much better. Classes were small, at around 20 students, and I made and kept a lot of friends.
Trading the opportunity at UCLA for friendship at Brooks is not a trade I should have made.
I deeply regret leaving UCLA.
I regret it so much that I am seriously considering returning, especially since I recently learned I do not have to go through the admissions process of a new student, because I properly withdrew and I have the original stamped paperwork in my fire proof safe. I have learned that all I need to do is fill out a one page form, send in my Brooks transcripts and I am in.
I have lost most of my shyness, but not all of it.
I still am hesitant approaching women for dates. I can approach them painlessly for anything else, including to model for me. I can handle a roomful of women. I can direct one or more women in front of the camera with confidence and authority.
But when I ask a woman on a date, I feel vulnerable because I am signaling to her that I find her sexually desirable. I am in effect telling her that I want to have sex with her, even if I am a perfect gentleman asking her for coffee with her grandmother. I should not feel awkward. I feel less awkward about asking women for dates now than at any point in my life, so I am making progress. But for me to be most effective, I should dispatch all fear and nervousness, for I fear that women pick up on that and are less likely to accept an invitation.
I thank my lucky stars that I have taken care of myself and am only 10 pounds heavier than I was at age 16 when I got my driver license (155 then and 165 this morning, in pounds). I feel attractive and sexy which I think women are also good at decoding.
I will conclude with a crazy story from my youth.
I used to love DNA Lounge. It's still there, and it's still cool, from what I can tell from afar. It's open late. When I was a regular, it closed at 4am.
I had been there dancing by myself at about 3am, and found myself dancing with a solo woman, as often happened. We danced together until closing, but didn't exchange numbers or keep in touch. It was fun but she was one of many women that I had 'met' and danced with late at night. She did tell me a bit about herself, including that she worked at Levi Strauss.
About two months later I was at DNA for a concert. The bar was in the center of the main room, about 15 feet from the stage. I was standing facing the stage and leaning against the bar. It was extremely loud because the band was playing.
A woman slid in next to me at the packed bar, to my left. I glanced briefly at her and it was the woman from the 3am dancing the other month. We hadn't kissed or anything when we met, but I thought she was very attractive. At the bar at the concert, I wrapped my arm around her shoulder and she immediately, within five seconds, leaned in towards me as if we were a couple. We watched the show like this for at least ten minutes, not speaking, as that was essentially impossible since the huge speaker columns were just 15 feet away.
Live music at DNA is much louder than the recorded music the DJ plays.
At this point, it was around midnight. Without worrying about anything, I leaned to the left and kissed this woman. She kissed back. Soon, we were upstairs on one of the couches making out. This is before the days of bottle service where the nightclubs charge big dollars to sit down.
After about an hour of making out, still comparatively early, I asked her if she still worked at Levi Strauss. She replied that she didn't and had never worked there! This woman was a complete stranger, and I had not danced with her for an hour some two months earlier!
She was a student at UC Berkeley.
I still wonder what she thought of me being so bold with her that I put my arm around her and start kissing her without even saying hello or asking her name.
I have never done that again, but I sometimes wish I could. No, I don't want to kiss women I don't know, but I would like to be able to be so confident that I can attract a woman so powerfully that she would agree to kiss me, even if we never did so in such haste.
Ellen of Los Campesinos!, talk to strangers after your rock shows. Don't wait for them to get up the courage to say something. You'll be waiting a long time most of the time, as a guy alone at the bar upon seeing a hot band member is extremely unlikely to approach you because he'll assume your boyfriend is going to be by your side any moment. You don't look like the type to want to have casual flings either, which particularly works against you.
I am not interested in picking up women in nightclubs or bars, and I haven't been out dancing by myself since 2005. The woman I am looking for is not likely in a nightclub or bar in any event, so I don't feel that I am missing anything. But I did want to share this outlandish story from my past as I think there is much to be learned from it.
You might be wondering why I write this blog. I don't make money from it. It costs me a lot of time and a little bit of money.
What I am doing here is making my own luck.
The women I want to meet are much more likely to be reading this blog than to be looking for me in some dark nightclub at 3am.
By sharing my life, dreams, secrets, ambitions and ideas, I am also setting the stage for my next marriage and starting a family with children, since I am single now.
Stay posted to learn how my life progresses.
You may subscribe by leaving your email address in the upper right corner. I also encourage you to friend me on Facebook, where I post status updates for each blog post.
And if you're a woman you think I might like after you've read a dozen or more of my blog posts, please introduce yourself to me, OK? Remember, I'm still a little shy.
This story made me cry. Here's an excerpt:
"Authorities say the Tennessee River's current was swift when 25-year-old Christopher Heaton jumped in the water to rescue his girlfriend.
Heaton, of Jasper, Tenn., had driven to Bridgeport, Ala., to meet his girlfriend Tuesday evening. He arrived at their meeting place near a boat ramp to see her car sinking as it was swept down the river, said Jackson County Chief Deputy Rocky Harnen. Witnesses told police Heaton immediately dived into the water.
But the woman — whom police haven't named — escaped from the car and was helped from the water by fisherman at a ramp only 20 yards away, Harnen said."
It's so sad that his girlfriend was alive and well just 20 yards away!
I know how powerful love can be, and I might well have jumped in the river as Heaton did had I discovered my ex-wife's car sinking in the river. When I was married to her I was so in love with her that I believe I would have thrown my normal caution to the wind. Now that I've divorced her I don't know how I would react, as she's less important to me now. But that doesn't mean she is unimportant to me and that I would definitely not jump in, because part of me still loves her.